17 g Total protein
6 g Total fiber
35 % Daily iron intake
Details
Nutritional facts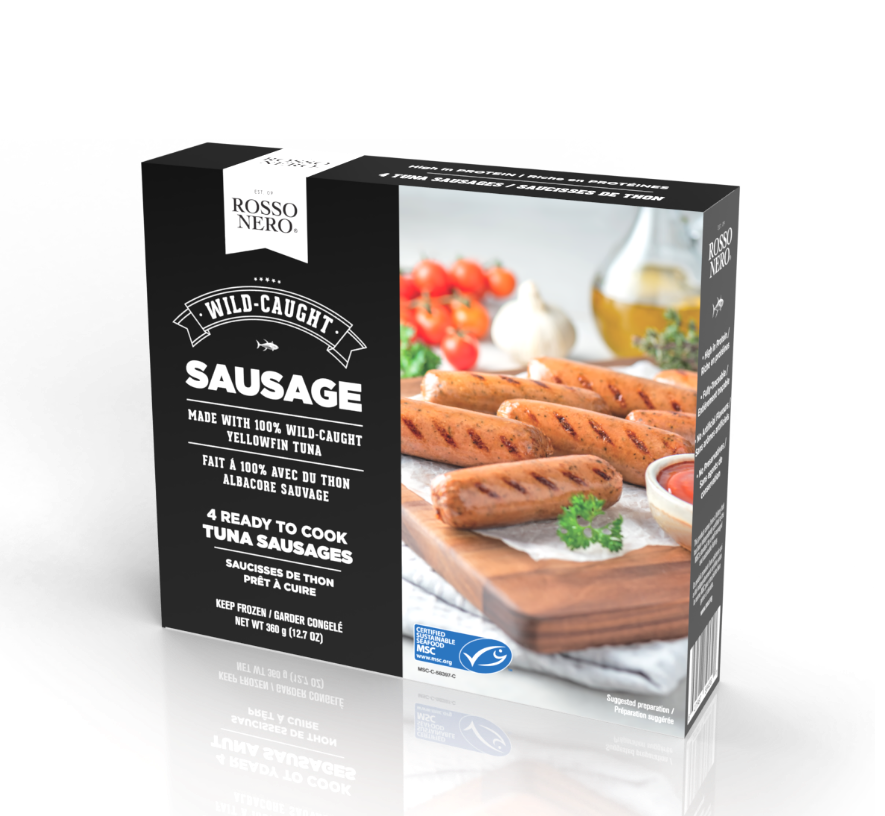 How to cook
Rossonero's products can be cooked on a variety of surfaces, including open flame grills, cast iron skillet, sauté pans and in the oven. Gently place the burgers and sausages on a preheated surface and cook on low heat, cooking the burgers for 5-7 minutes per side and turning the sausages often to have them evenly cooked.

Cooking Rossonero's products should take between 12 to 14 minutes. Rossonero's products are fully cooked when the internal temperature is 74°C. Consuming raw or undercooked fish may increase the risk of foodborne illness.


Defrosting:
It is not necessary to defrost the burgers or the sausages before cooking. Take them out of the freezer and throw them on the grill, cast iron, oven, griddle, etc.
If you prefer defrosting before cooking, simply place the products in the refrigerator. Make sure you check a few hours later, as fish thaws faster than meat. We do not recommend thawing Rossonero's products by immersing them in water. Once thawed, DO NOT refreeze. After thawed, the products will keep well in the fridge for up to 5 days.